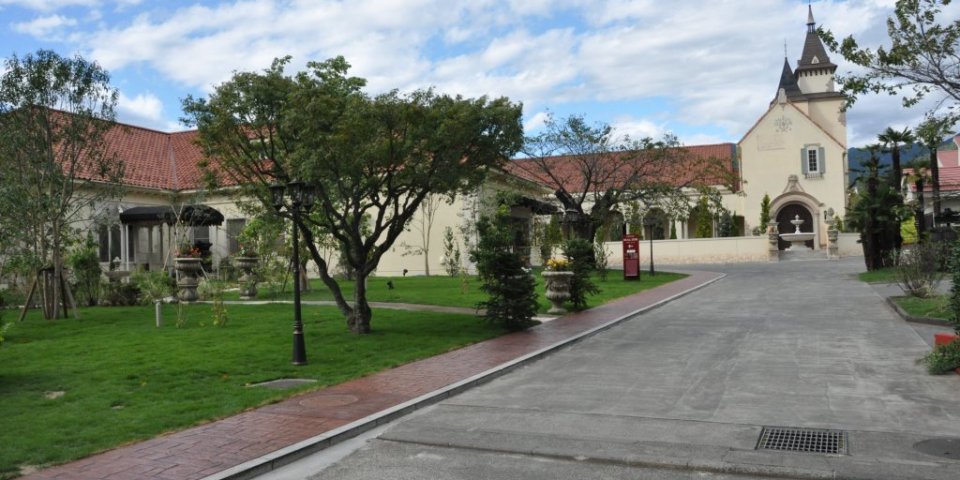 Join a tour of one of the traditional wineries of Kofu, the birthplace of Japanese wine, and enjoy wine tasting and haute cuisine for lunch!
Kofu Station
↓Approx. 5 min on foot
With a history stretching back one hundred years, Sadoya Winery offers tours and tasting experiences along with French cuisine at the on-site restaurant.
Koshu Yumekoji is home to a wide range of shops offering local produce including a variety of local wines and traditional crafts. The complex also has a number of restaurants and cafes where visitors can enjoy regional cuisine and sweets.
3
Wine Bars and Restaurants
Kofu is the birthplace of wine making in Japan. Started with techniques learned in France 140 years ago, today there are 80 wineries in Yamanashi. Koshu wine made from locally produced Koshu grapes creates a perfect pairing with Japanese cuisine. Visitors can join tours and enjoy tasting regional wine at four wineries in Kofu. A variety of local wine can be enjoyed at cafes and restaurants in the city.