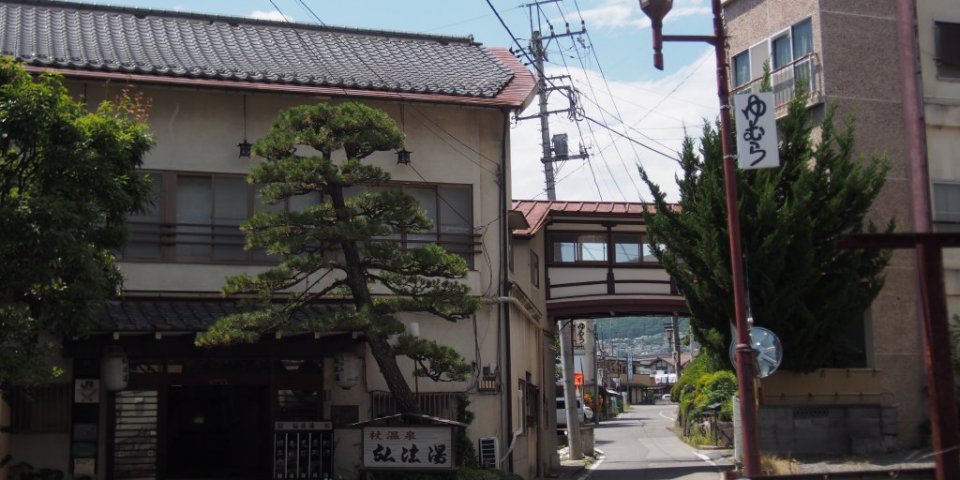 Many people visit Entaku-ji Temple in Yumura Onsenkyo to ward off evil spirits. This special ritual takes place in the temple on 13 and 14 February each year.
Kofu Station
↓Approx. 15 min by bus
The history of Yumura Onsenkyo dates back 1,200 years. The Onsen is conveniently located just 15 minutes by bus from Kofu station.
The famous warrior of Japan's civil war period Shingen Takeda and a number of acclaimed Japanese writers are among the well-known visitors to Yumura Onsenkyo.
There are a variety of hot spring inns in the Onsen town and visitors can enjoy Yamanashi's incredible natural surroundings from their open-air baths and gardens.
Some inns welcome day visitors as well as overnight guests.
Entaku-ji Temple is well known for its ceremony expelling evil spirits that takes place each February. The temple is believed to ward off evil spirits and bring good luck to visitors throughout the year.