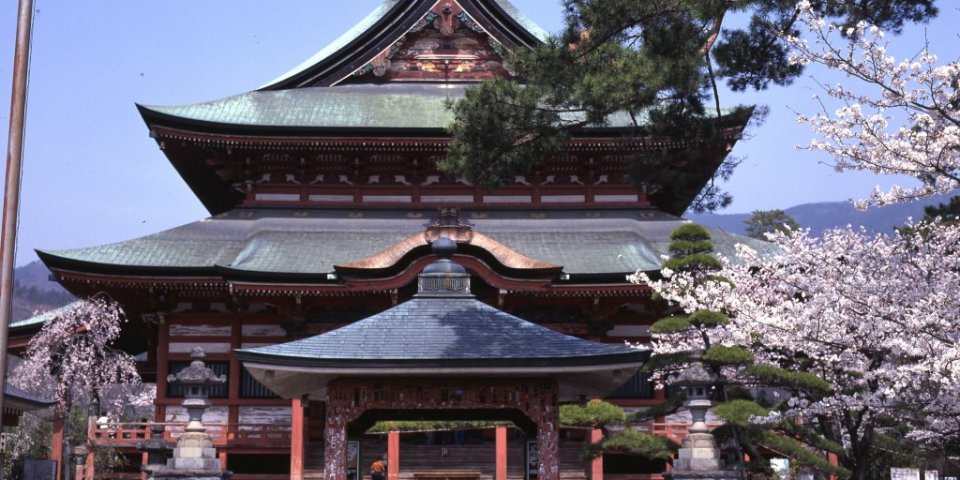 Admire the nationally recognised cultural buildings and join in the popular ritual of "Kaidan Meguri" which locals say brings participants good luck at this famous temple!
Kofu Station
↓Approx. 5 min by train
Approx. 8 min on foot from Zenkoji station
Zenko-ji Temple is home to a number of buildings and cultural treasures which are officially recognised as important cultural properties. The temple's main building is one of Japan's largest wooden structures.
Kaiterasu is a local industry showcase introducing visitors to a wide range of local products including jewellery, wine and traditional crafts. The on-site restaurant offers a variety of menu options including local specialties and international cuisine.
Toko-ji Temple is said to have been founded about 500 years ago. The main building is nationally recognised as an important cultural property. The famous Japanese rock garden is particularly beautiful when the peonies and hydrangeas are in bloom.