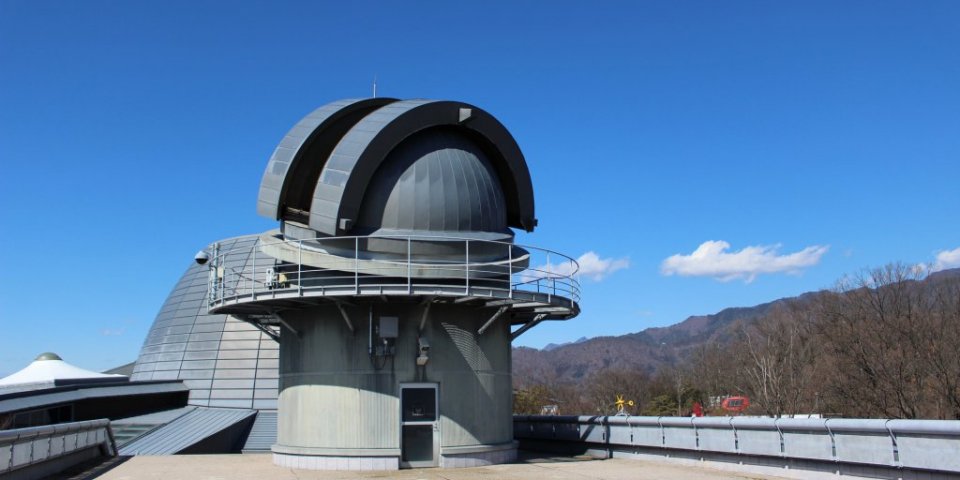 Enjoy the astronaut experience and spectacular scientific presentations at the popular Science Museum! Unique bicycle rides are available in the adjoining playground.
Kofu Station
↓Approx. 5 min on foot
Koshu Yumekoji is home to a wide range of shops offering local produce including a variety of local wines and traditional crafts. The complex also has a number of restaurants and cafes where visitors can enjoy regional cuisine and sweets.
Approx. 18 min by bus from Kofu Station North Exit
2
Yamanashi Prefectural Science Center
The Yamanashi Prefectural Science Centre is a Science Museum popular for its wide range of attractions including its astronaut and zero gravity experiences.
3
Mount Atago Children's Park
Mount Atago Children's Park is very popular with children and young people and has a variety of thrilling playground equipment and unique bicycle rides on offer.