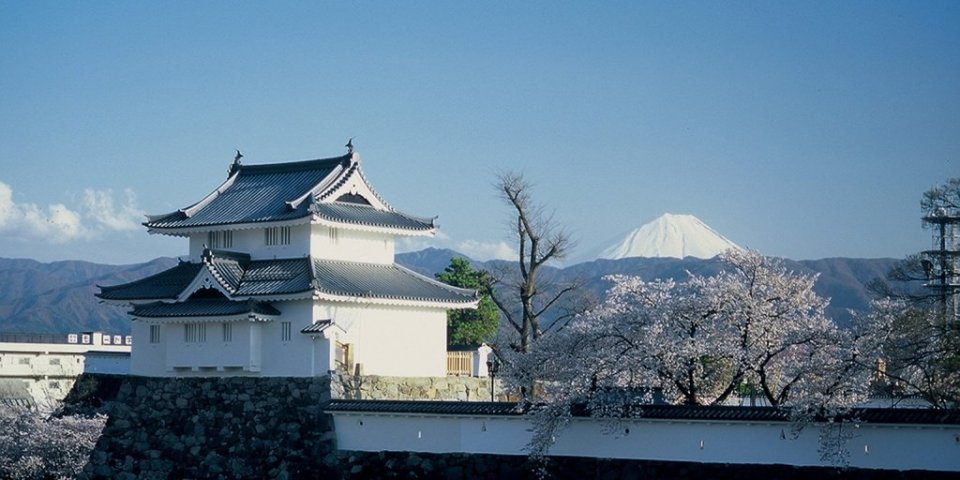 The ultimate 3 hour walking tour starts at the station and includes Kofu's many highlights. Enjoy strolling around the city's historic park and castle ruins before visiting the wide variety of traditional local craft stores!
Kofu Station
↓Approx. 10 min on foot
1
Yamanashi Jewellery Museum
The Yamanashi Jewellery Museum offers a variety of exhibitions on regional jewellery production. Visitors can observe the process of jewellery making and hands-on jewellery-making experiences are available (reservations required).
2
Maizuru Castle Park (Kofu Castle Ruins)
Kofu Castle was built in the late 16th century after the downfall of the powerful Takeda clan by order of Toyotomi Hideyoshi, one of the three great unifiers of Japan, and used to be a major strategic stronghold protecting the west of Edo, present-day Tokyo.
While it was destroyed in a fire in 1727, the original stone walls remain, and parts of the castle, such as the gates and the Inari-yagura watchtower, have been faithfully reconstructed in recent years using traditional methods from the original time of construction.

The highest point of the park, which is presumed to have been where the castle keep once stood, offers an unbroken panoramic view of the city, the Kofu basin, the Koshu Yume Koji shopping street, the surrounding mountains and Mount Fuji on a clear day.

The park is an especially popular spot in the spring, when it becomes abound with visitors looking for a stroll or a relaxing time under the 160 beautiful cherry trees blooming on the premises, with beautiful views of Mount Fuji in the background!
Koshu Yumekoji is home to a wide range of shops offering local produce including a variety of local wines and traditional crafts. The complex also has a number of restaurants and cafes where visitors can enjoy regional cuisine and sweets.