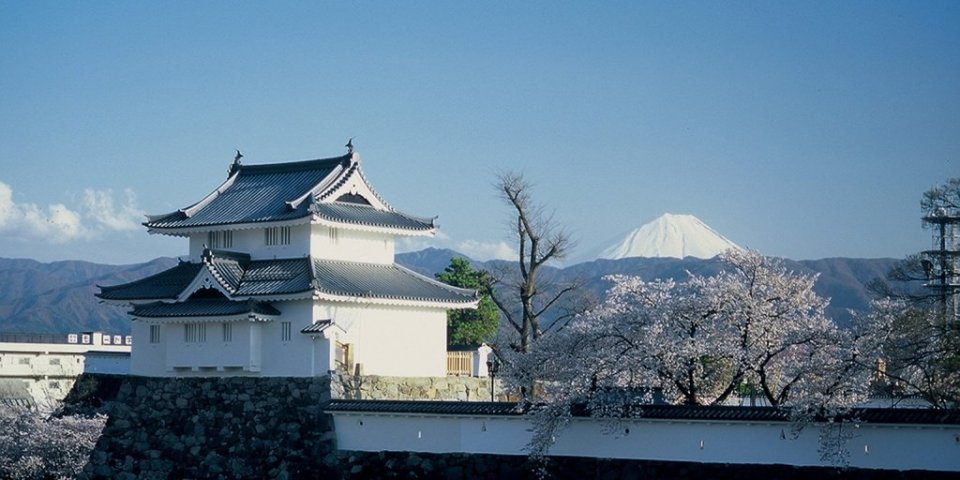 The ultimate 3 hour walking tour starts at the station and includes Kofu's many highlights. Enjoy strolling around the city's historic park and castle ruins before visiting the wide variety of traditional local craft stores!
Kofu Station
↓Approx. 10 min on foot
1
Yamanashi Jewellery Museum
The Yamanashi Jewellery Museum offers a variety of exhibitions on regional jewellery production. Visitors can observe the process of jewellery making and hands-on jewellery-making experiences are available (reservations required).
2
Maizurujo Park (Kofu Castle Ruins)
Kofu Castle was built in the late 16th century. A section of the former castle grounds is today open to the public as Maizurujo Park.
Visitors can see the original stone walls, reconstructed gates and the foundation stones of the castle tower, the top of which offers a panoramic view of Kofu city.
During the springtime cherry blossom season, many visitors come to the park and enjoy a stroll around the stone walls framed with 160 cherry blossom trees in bloom, which are exceptionally beautiful with views of Mount Fuji in the background.
Koshu Yumekoji is home to a wide range of shops offering local produce including a variety of local wines and traditional crafts. The complex also has a number of restaurants and cafes where visitors can enjoy regional cuisine and sweets.